Car Accident or Motorcycle Accident Injuries
Car accidents happen all the time, but until it happens to you or a loved one, it never really occurs to you how much an accident can disrupt your life. Loss of income from your recovery, medical bills, paperwork, calls with insurance companies– these are all things that can be frustrating when you're well, let alone when you have been seriously injured. We handle all of that for our clients: the paperwork, the calls, wrestling with the insurance companies on your behalf to get you what you're entitled to. Further, as your personal injury lawyer, we help you get your lost wages and medical bills covered.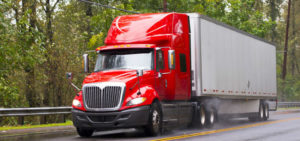 Commercial Trucking Accident Injuries
When a commercial truck or trailer collides with a car, the car loses every time. It is not uncommon for trucking companies and insurance companies to try to avoid their legal responsibilities. Even if the commercial truck driver is only partially to blame, you may still have a valid claim. More on this website
Bicycle & Pedestrian Injuries
If you or your loved one is injured because of someone's negligent driving, we provide aggressive, experienced representation to help bicycle and pedestrian accident victims fight for the damages they are due. Bike and pedestrian injury cases can become a contest of evidence, and we have the resources to fully investigate your accident. We can reconstruct your accident to determine which insured parties may be held liable for your injuries.
Wrongful Death
The term wrongful death is used when someone is killed due to the negligent, intentional or reckless act of another person or business. The act must be the cause of the victim's death. The goal of a wrongful death claim is to compensate family members who have suffered emotionally and financially from the loss of a loved one.
Injuries to Children
We are parents before we are attorneys, and therefore we are committed to fighting for the rights of children. A defenseless child who has suffered an injury due to the negligence or recklessness of someone else deserves to have the best legal representation by the personal injury lawyer Texas residents can count on. We feel it is our duty to fight for them. We can't go back in time to prevent the injuries that occurred, but we can seek justice on your child's behalf to compensate for the suffering they have endured.
Dog Bites
Millions of Americans are bitten by dogs each year, and according to the Centers for Disease Control and Prevention, hundreds of thousands of those people are left with serious injuries that require medical attention. A dog bite can be a traumatic experience. If you or your child has been injured by a dog bite, we offer thorough and effective legal representation and provide close personal attention throughout your case. More on this website
Brain & Spinal Cord Injuries
Brain and spinal injuries can cause permanent disabilities and endless medical expenses. The emotional repercussions of these types of injuries can make even living day to day a challenge. Victims of the brain and/or spinal cord injuries, and their families, deserve to be compensated for their suffering and the comprehensive costs involved, including medical treatment, rehabilitation, temporary or permanent disability, and lifelong care.
Brain and spinal injuries are not always simple, especially if they go to trial. You need a personal injury lawyer who will help establish and prove the extent of the physical and psychological damages, and who understands the complex financial and emotional toll these types of injuries can take over the course of a lifetime.
Construction Accident Injuries
When someone is injured or killed on or near a construction site, the owner or general contractor may be liable for the medical bills as well as the emotional and financial suffering that results. Permanent disability, loss of a limb, blindness, head injuries, broken bones, and wrongful death are just a few examples of what can occur after a construction site accident. Worker's compensation may pay for some of the medical bills and lost earnings, but cannot adequately compensate a victim for permanent losses after a serious construction accident. More here on this website
We represent injured bystanders in construction site accidents as well as construction site workers who are injured on the job.
Premises Liability
Premises liability is the legal responsibility that a landowner or business owner for injuries and accidents that occur on their property. These types of injuries are also known as slip and fall accidents. Examples of conditions that may cause slip and fall accidents to include uneven flooring or pavement, poorly maintained stairs, objects falling from shelves in retail stores, or drowning at a public or private swimming pool.